Port
The Coastal Series
Old Pulteney Port is the second expression in The Coastal Series. Matured in both Ruby Port Pipes and Ruby Port Barriques, which once held an iconic sweet, red, fortified wine native to the Douro Valley of northern Portugal. The sweet flavours of the wine pair perfectly with the briny notes The Maritime Malt is known for.
£76.00
Taste
Baked Apples
Cinnamon Swirl
Vanilla Custard
Minerality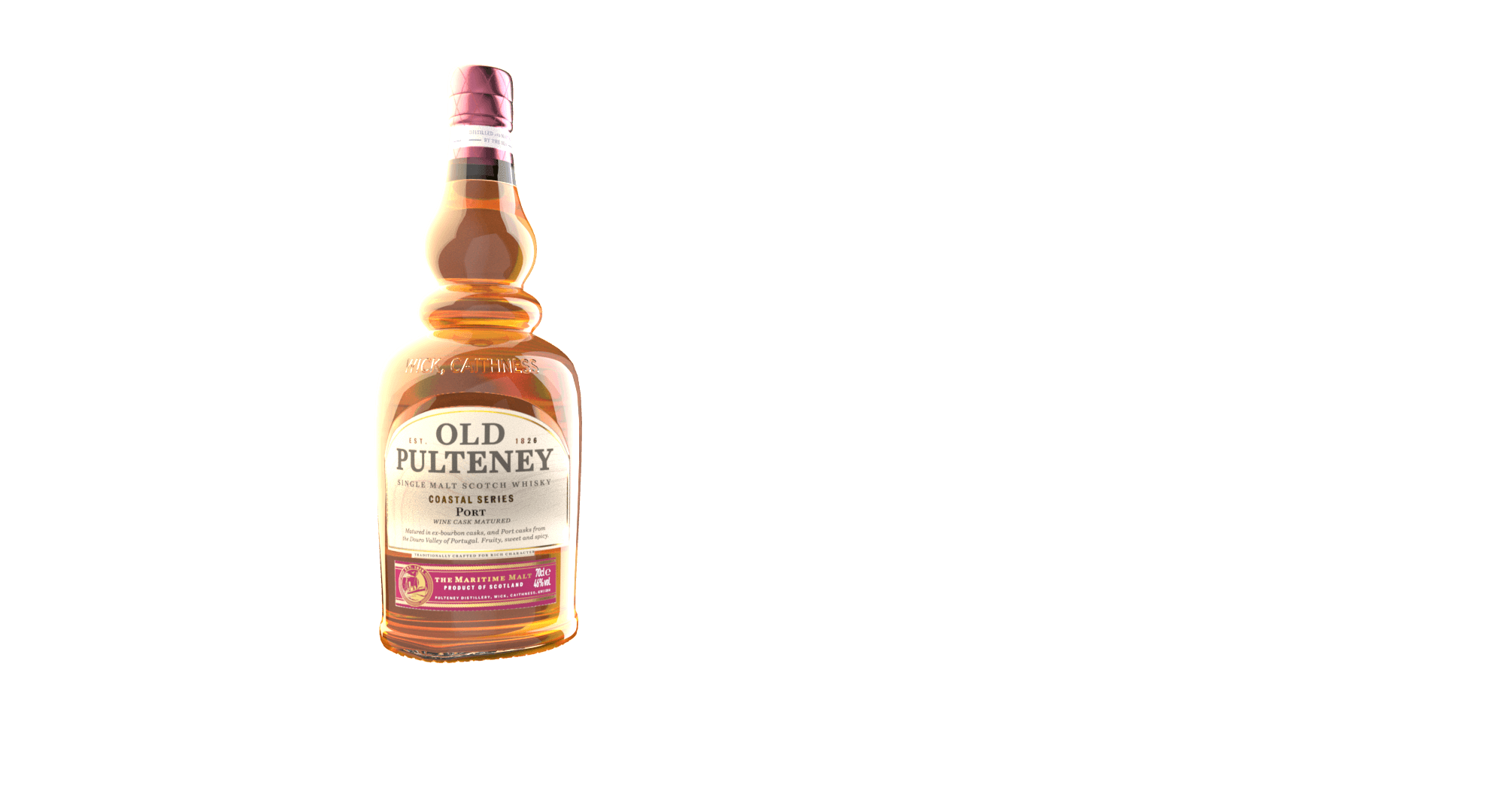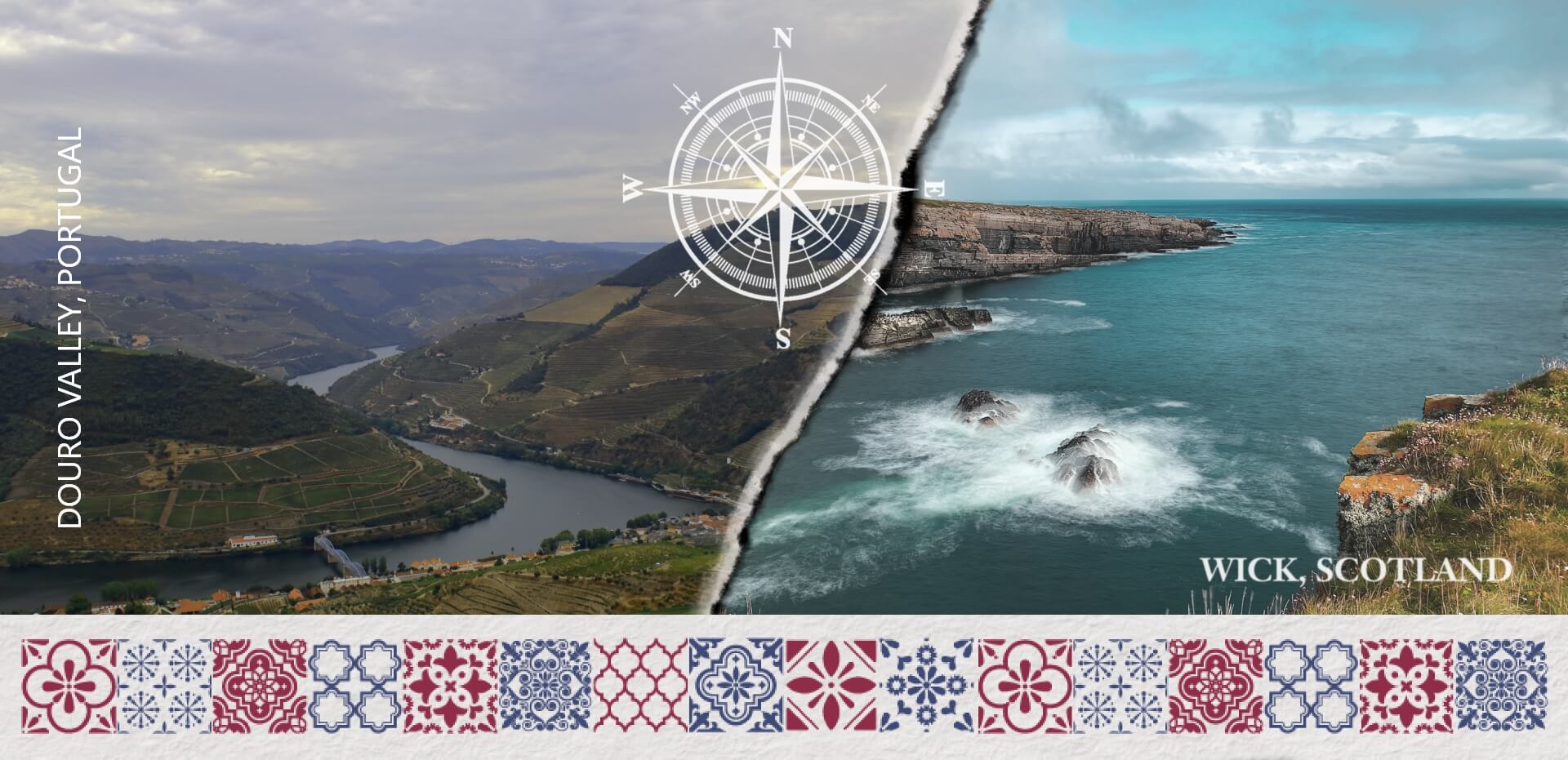 A wonderful marriage of flavours
from two iconic spirits.
A perfect partnership
of coastal heritage.
Douro Valley
Our latest exploration of casks from around the world takes us on a fascinating journey to the Douro Valley in Portugal.
Old Pulteney Port is matured in American Oak by the Caithness Coast, before being transferred into port barriques and Ruby port pipes for further maturation. The result: a fragrant, fruity and rich Maritime Malt that's truly exceptional.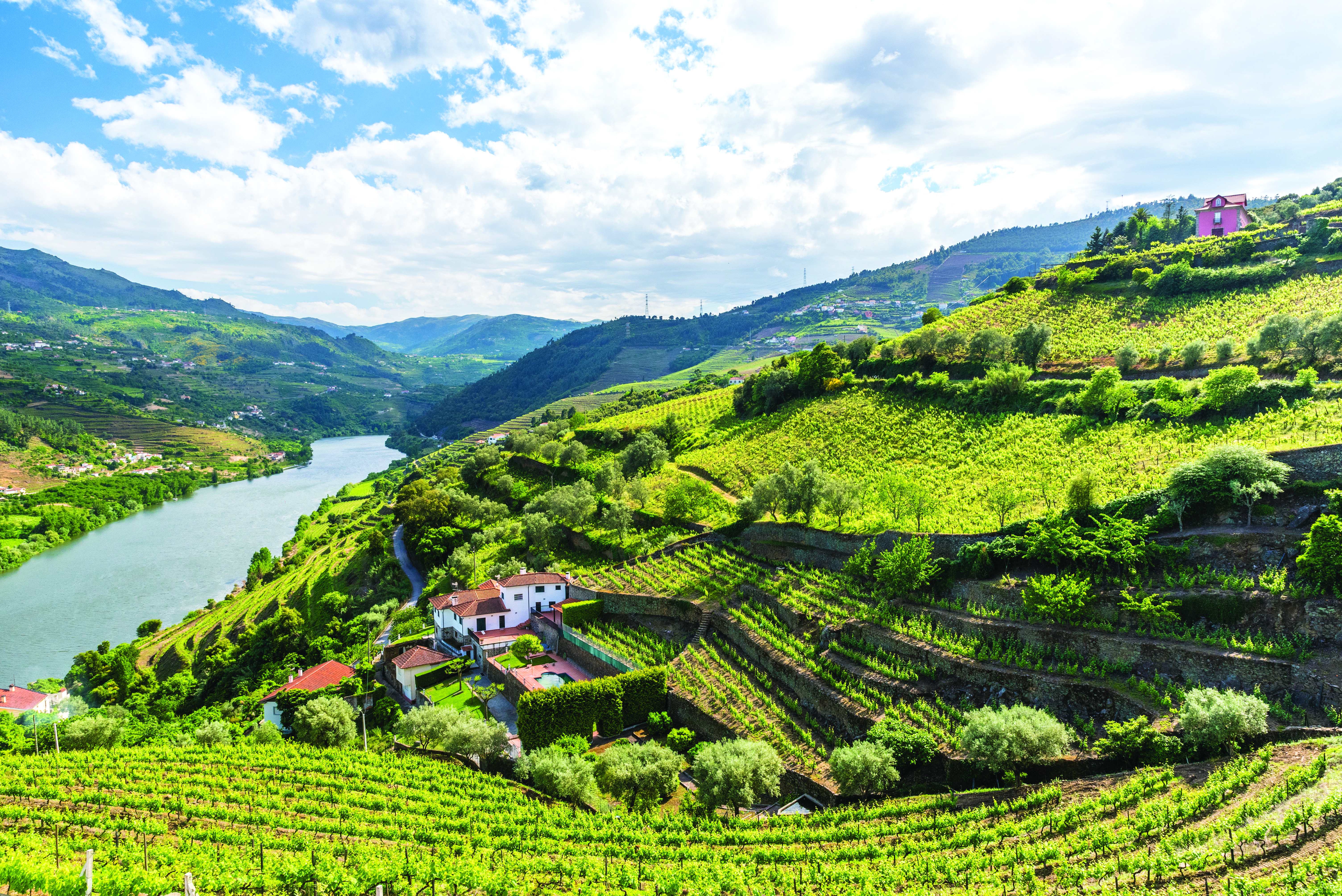 A Wonderful Marriage of Flavours
Old Pulteney Port is a wonderful marriage of flavours from two iconic spirits, both found close to the sea – single malt Scotch whisky from Wick in the Scottish Highlands, and Port from the Douro Valley of Northern Portugal. Carefully matured in second-fill ex-bourbon casks, the expression was then further matured in both hand-selected Ruby Port Pipes and Barriques, absorbing the rich flavours of the delicious, fortified wine. Like Old Pulteney, the creation of Port goes back centuries and plays a huge part in the history of its region.
The American oak casks, Ruby Port Pipes and Ruby Port Barriques come together beautifully, showcasing their coastal heritage and resulting in a stunning single malt, balanced with sweet and spicy notes and a touch of minerality, of which Old Pulteney is known for.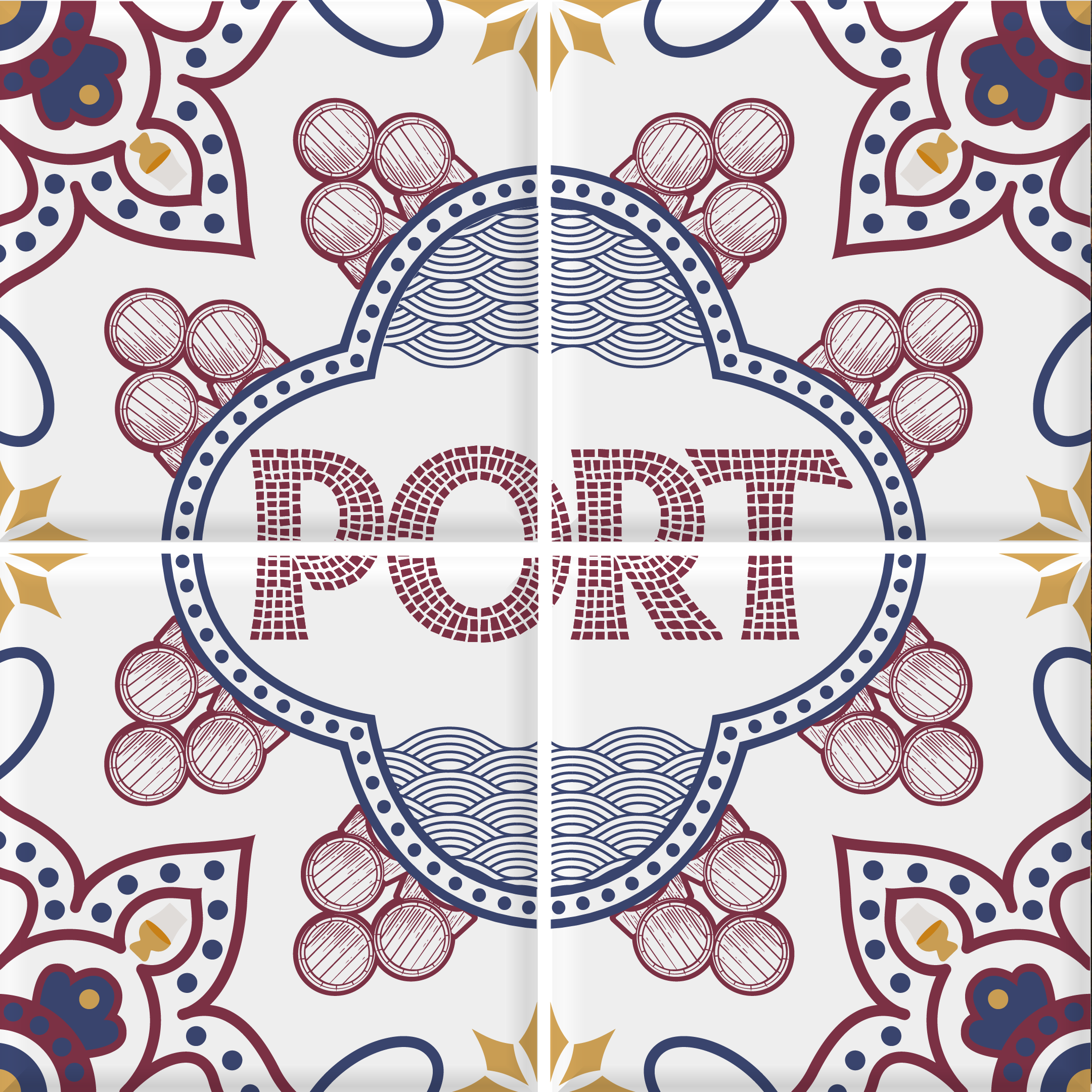 Old Pulteney Port Maturation
Old Pulteney Port emerges rose gold in colour, enticing the senses with a combination of fragrant and rich aromas. On the nose, the dried fruits are unmissable, with notes of sultanas and buttery vanilla. These make way for candied orange, marzipan cherries and cinnamon swirls on the palate.
The rich fruity flavours of the Pipe and Barrique maturation complement the lightly sea-salted notes that come from the influence of the Caithness Coast, where Old Pulteney calls home.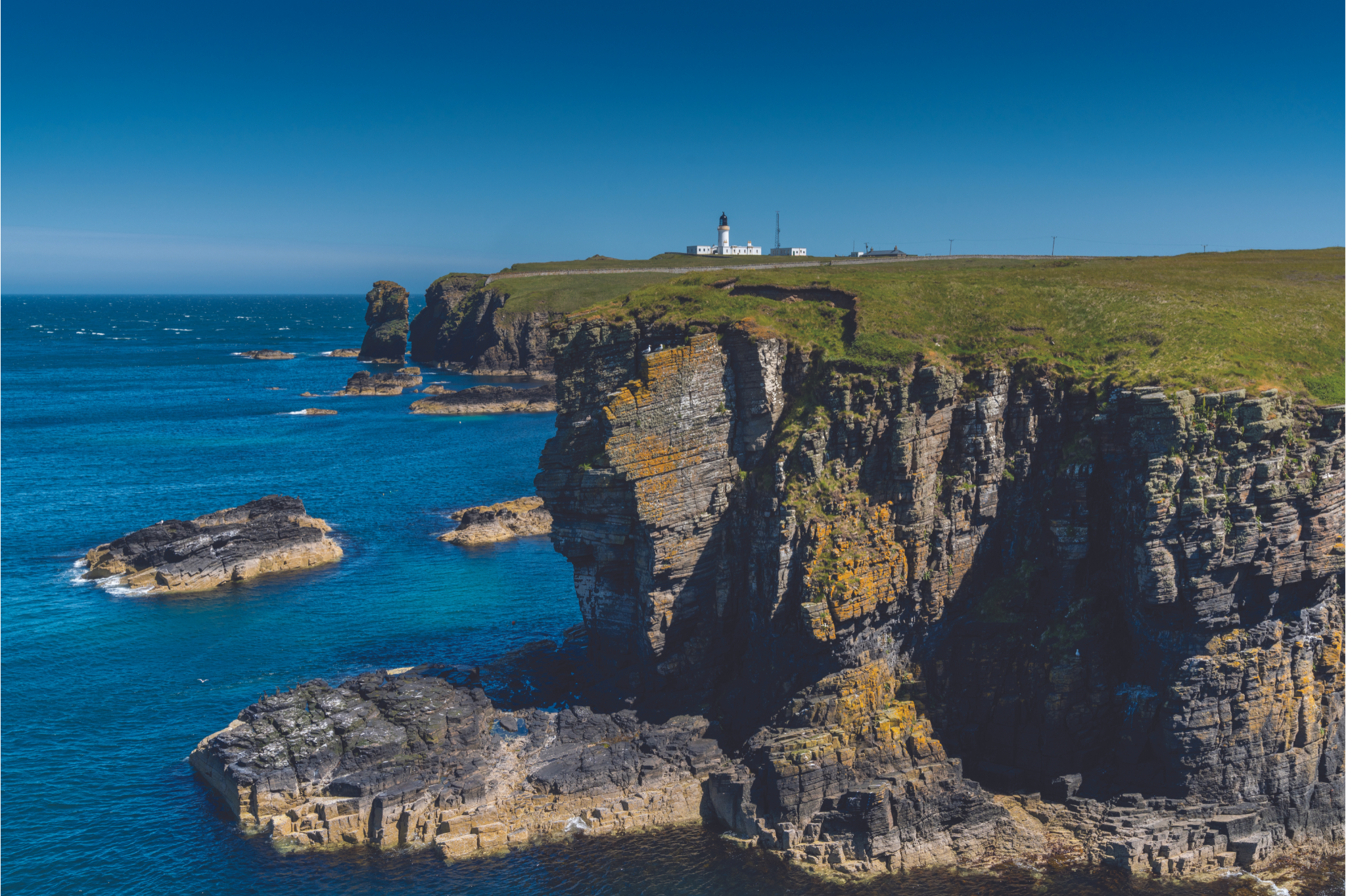 Appearance
Rose gold with a peach highlight
Aroma
Rich sultana sweetness with vanilla and buttery notes, candied orange peel and hints of gingerbread. Undertones of cherries, marzipan and dark chocolate add depth and balance.
Taste
Sweet and spicy with notes of baked apples, caramelised sugar and cinnamon swirl pastries. Opens up further with vanilla custard, a touch of rose water and The Maritime Malt's signature minerality. The taste continues into delicate and fruity notes, warming spices and plum jam sweetness.