Looking For The Perfect Whisky Gift?
Buy a bottle of Old Pulteney 12 years old and receive a free Glencairn Whisky nosing glass.
£35.00
£27.00 + free Glencairn whisky nosing glass
Taste
Citrus
Vanilla
Briny
Honey

Appearance
Deep amber, red golden (with a slight pink hue) sparkling with a copper glow.
Aroma
Medium to high intensity with a briny hint of sea air..
Taste
Dry, medium bodied and smooth, redolent of honey and cream, faintly salty with a slight spicy note and a sweet long-lasting finish.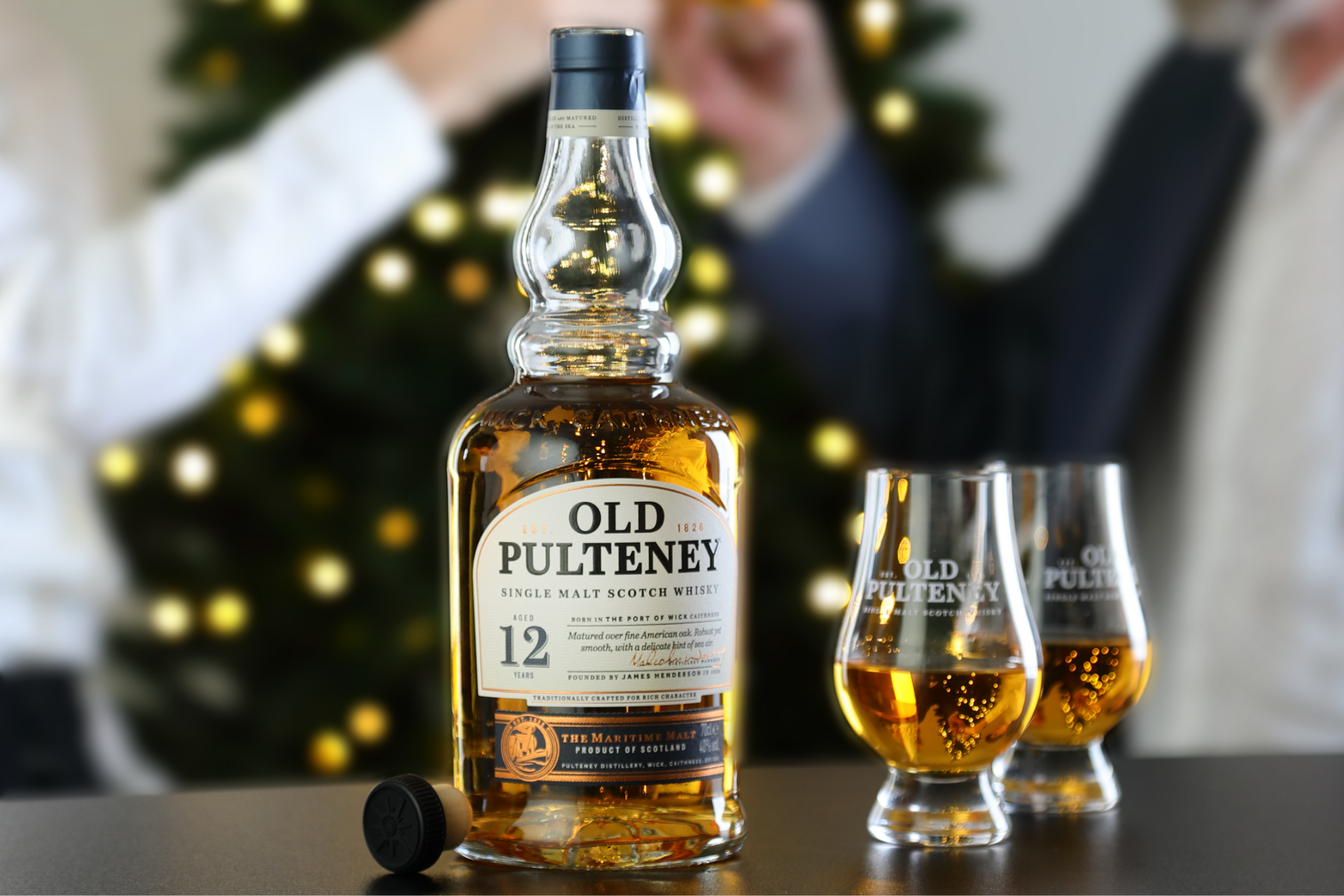 Special Christmas Offer
£35.00
£27.00 + free Glencairn whisky nosing glass